2017 BVL Rookie Draft predictions: Or one man's guess at a wide open assortment of rookies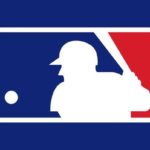 Lots to choose from this year if you happen to need a SS or starting pitcher. Not much so if your needs are 3bman or outfield. This one is so wide open I can't even finalize my own pick, forget about 13. Here goes:
1) Galway – Wayne doesn't need a SS, having Corey Seager in place, and his pitching seems to be good as well. Still, with the first pick, I feel he chooses a 20 year-old future Dodger ace in Julio Urias.
2) Lake County – John's week of dealing has improved the Commuters standing big-time, but still has shortages at catcher and starting pitching. John could take Wilson Contreras and solve his catching dilemma, and he does need that pitching. But you can't pass up Darby Swanson if he is there, (unless you have Seager), and the pitching can come later.
3) Beverly – Jeff lotteried up to this pick and has several options. However, since Wilson Ramos is hurt and in Tampa, I feel the Bobcats grab Wilson Contreras provided he didn't go earlier.
4) Milwaukee – Chris would love for Contreras to fall to him as that is one of his many needs. I don't see that happening, and I feel that Milwaukee selects the one sure thing in the OF, David Dahl.
5) Bergen – While a young SS would be great for the Bullies, and may still happen, I have had my eye on Jameson Taillon for some time. The Bullies could still pick Story or Diaz if not Taillon's choice.
6) Lake County – Having selected Swanson earlier, John looks to his starting staff. Kenta Maeda is the #3 starter in LA and would be the same for the Commuters, bringing 194 innings of usage.
7) Orleans – Geza is another who would love for Contreras to fall, but that is unlikely. The Barons could take the Cardinals Korean closer Oh, but Trevor Story is too good to pass up in Orleans.
8) Tennessee – Miles makes an appearance in Las Vegas and meets a lot of us for the first time in years. Trading into this round allows him to replenish his starting staff. Last year he took Cueto who did okay and this year he grabs Dan Straily's 210 innings.
9) Manhattan – Newcomer Joe's made several splendid trades to fortify his squad. There isn't a glaring need so I'm guessing grab the best available. That would be Aledmys Diaz, ss, pushing Villar to 3rdbase in 2018. (Or to another team.)
10) Addison – Bill once again needs starting pitching and there are several still available. Closer to Bill's Chicago roots, I see Junior Guerra cross the Wisconsin border to bring 133 innings to the River Dogs.
11) Bayou City – A late made trade with Jersey brought Chance to the first round. Chance will also be appearing in Vegas for the first time and I look forward to meeting him. His team needs an outfielder and there isn't much usage there, but I think Chance takes a shot at Hunter Renfroe, future San Diego RF.
12) Grand Rapids – Tim needs pitching and makes the last two picks of the round. Lefty, Tyler Anderson is still available and should be moving to Michigan soon.
13) Tennessee – forfeited.
14) Grand Rapids – I'm torn on this pick. Tim could take a future flier on Tyler Glasnow of Pittsburgh, but with the only true closer still available I feel that he forgoes 2018 for Korean Seung Hwan Oh.
This still leaves several solid picks available in Round #2.
Again, don't kill the messenger, as this draft could go in many different ways. But, we will be together and the pancakes will soothe the differences of opinion. See you in Vegas!